Volume 10, No. 3 September 03, 2014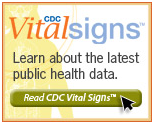 In Brief...
Prior Issues...
PDF Archives
Tuesday, November 4, 2014 is right around the corner, so request your absentee ballot now. This year, the following races will be contested:
All 435 seats in the U.S. House of Representatives;
33 of the 100 seats in the U.S. Senate;
38 state and territorial governorships;
46 state legislatures;
Four territorial legislatures; and
Numerous state and local races
The Federal Voting Assistance Program (FVAP) works to ensure service members, their eligible family members and overseas citizens are aware of their right to vote and have the tools and resources to successfully do so, from anywhere in the world.
The Federal Post Card Application (FPCA, SF-76) allows eligible U.S. citizens to apply to register to vote, request an absentee ballot and/or update their contact information with their local election office. The FPCA is the primary method of communication between you and your election official. The information you provide on the form is critical; it is all the local election office has to determine if you meet the State voter registration requirements, which election materials to send you, and where and how to send you an absentee ballot.
www.FVAP.gov
offers an online assistant that walks you through completion of the form, and provides a populated, fillable PDF. Once completed, do not forget to print and sign the form before submitting it to your local election office.
The length of time the ballot request is valid varies by State. To ensure you receive an absentee ballot for each election in which you are eligible to vote, you should complete a new FPCA annually and with every change of your mailing address, or at least 90 days prior to the election you want to vote in. Submit your completed FPCA in accordance with your State's laws, which can be found within the Voting Assistance Guide at
fvap.gov/vao/vag
.
If you have any voting questions or concerns, or need assistance, contact the Federal Voting Assistance Program, Monday through Friday, 9am to 5pm EST by phone at 1.800.438.8683 or by email anytime at
vote@fvap.gov
.