Volume 10, No. 3 September 08, 2014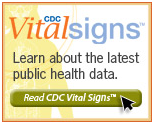 In Brief...
Prior Issues...
PDF Archives
Important Changes and Improvements to the Immunizations Submission Process
I am pleased to report that a process improvement initiative, pertaining to the Medical Affairs (MA) Immunization processing service, is complete. The purpose of the project was to assess current practices, look for ways to improve the process and implement better business solutions to enhance the customer experience. A group with collective subject matter expertise ranging from immunology, data processing, information security, medical readiness and customer support was established to take on this challenge. It was a pleasure leading this group and I would like to thank them for their hard work and dedicated efforts.
I'd like to share some of the key accomplishments and outcomes that resulted from this effort. First, it was decided that MA would only accept submissions via fax. This collection method was the only way we could electronically account for 100 percent of the items sent to us and up-hold IT Security since we could not ensure the security of attachments sent to us via the web. For these reasons, only fax submissions can be accepted from this point forward.
Second, we created a new generic email that you can send inquiries to. Instead of sending in-quiries directly to one person who may be out of the office, someone from our immunizations team will review the inbox every day and reply at their earliest convenience. The new email ad-dress for immunizations inquiries (no attachments) is:
PHSCCimmunizations@hhs.gov
.
When you send an inquiry to this mailbox, you will receive an automated reply, which is another new product stemming from the study. The document will provide instructions, helpful hints and processing statistics pertaining to the average turnaround times for immunization processing, broken down by month. We feel that this information will lead to a more seamless process on all fronts. To view this information, just send an email to the new address above, placing the word "INFORMATION" on the subject line and you will receive your automated reply.
Third, once your immunizations have been processed by MA this year, you will receive an au-tomated email stating that your submission has been processed with instructions to verify your information in Direct Access after a 24 hour period to validate the content.
Lastly, to optimize internal readiness and enhance our ability to manage the influx of documenta-tion received during peak submission periods, we trained two additional PHS officers to ensure continuity of operations in the absence of a civilian workforce and provide us with additional, trained manpower to call upon for temporary support if needed.
Medical Affairs is excited to unveil these initiatives to enhance your customer service experience.
If you have any questions or would like to speak with someone on our immunizations team, please feel free to call Sally Bentsi-Enchill at 301-427-3254 or Samuel Bell at 301-427-3252.