Volume 10, No. 3 September 08, 2014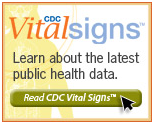 In Brief...
Prior Issues...
PDF Archives
The Division of Commissioned Corps Personnel and Readiness and the Commissioned Officer Training Academy wish to extend congratulations to graduates of the Officer Basic Course (OBC) 73.
OBC is a 2-week course of study for new calls to active duty to the Commissioned Corps of the U.S. Public Health Service (Corps). Officers learn about the history of the Corps and establish a foundation of knowledge in preparation for their Corps careers.
Congratulations to the following officers who graduated on: 27 June 2014
Rank
Name
Category
Organization

LT
VERDALEEN DENETDALE
DIET
IHS


LTJG
DEREK DODD
NUR
BOP


LT
TRACI ELISON
DENT
IHS


LT
ARIN FREEMAN
HSO
CDC


LT
VICTORIA JEISY-SCOTT
SCI
CDC


LTJG
TINA KINNEY
NUR
BOP


LT
HUONG LE
PHARM
IHS


LT
SAMANTHA MORGAN
HSO
CDC


LT
MARTIN NEWTON III
PHARM
BOP


LCDR
MEGHAN O'CONNELL
MED
IHS


ENS
KELSEY ORANGE
NUR
BOP


LT
CHARLES PARK
PHARM
BOP


LTJG
KARLA SCHUMACI
PHARM
BOP


LT
MARCIENNE WRIGHT
SCI
OS/ASPR