Volume 10, No. 3 September 08, 2014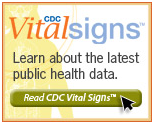 In Brief...
Prior Issues...
PDF Archives
Server Upgrade
The Division of Systems Integration (DSI), which is responsible for all Corps information technology systems and activity, is beginning a project to upgrade their servers. The current servers, which support the electronic Official Personnel Folder (eOPF) functions, are more than 10 years old and need to be replaced in order to improve security and enhance performance.
While this project is occurring, officers may experience intermittent inability to access and/or view the contents of their eOPF. If there are any items in your eOPF that you may need to access during this time (i.e. – promotion orders, to obtain your new ID card), it would be best to print them out now.
Additionally, at points during the upgrade, the Medical Affairs Fax Line (301-427-3433 or 800-535-7691) and the eOPF Fax Lines (301-480-1807 and 301-480-1836) may be out of service. Please keep a copy of your fax confirmation sheet or report (not the same thing as your fax cover sheet), as this is your documentation of when you initially submitted the items. As the upgrade progresses, we will provide more specific information and time frames for service disruptions through updates to the CCMIS Homepage "What's New" section, agency Liaisons, category Chief Professional Officers (CPOs) and Professional Advisory Committees (PACs).
The submission of licenses will not be affected by this upgrade. Licenses may still be faxed to the License Fax Line at 240-453-6127, and will be processed in Direct Access on a normal schedule. However, copies of the license(s) may not be visible in the Licenses, Credentials, and Certificates section of the eOPF until the upgrade is complete.
Thank you for your patience during this systems upgrade. Questions may be directed to the CC Helpdesk at
CCHelpdesk@psc.hhs.gov
.