Volume 10, No. 3 September 08, 2014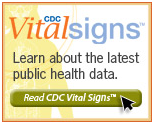 In Brief...
Prior Issues...
PDF Archives
Transferring? Thinking about transferring? Then read this important travel information. Part 1
Submitted by: LT Andrew Okolo, Commissioned Corps Travel, Program Coordinator
In every Commissioned Corps Bulletin, DCCPR will strive to provide important up-to-date information related to travel policies, procedures, rates updates and any travel alerts. This month we will focus on important information about permanent change of station entitlements.
What is a PCS and what travel entitlements am I authorized?
.
Uniformed members who move from one duty station to another duty station execute a Permanent Change of Station (PCS). If there are more than 50 miles between the duty stations, you may be eligible for Per Diem, Dislocation Allowance (DLA), Mileage, Temporary Lodging Expense (TLE), Household Goods (HHG), and Temporary Lodging Allowance (TLA) (OCONUS). If there are less than 50 miles between duty locations, you are not entitled to travel, shipment of household goods or other relocation allowances.
Can I begin PCS travel without official orders?
No, you should not move without official orders. Please be aware that you are required to submit a copy your official orders along with your request to have your household goods shipped. Please consult with your designated shipping officer in preparation for relocation services. Remember, your personnel order is the official document that informs you of your entitlements. Do not move without orders!
Does my family have to travel with me when I PCS?
Your orders direct YOU. They establish departing and reporting times and provide authorizations for travel and transportation entitlements. They do not direct your family members, as orders are only directed to the service member. Your family members may begin to travel to the vicinity of your new duty location, as soon as you are in receipt of your orders. Likewise family members may remain in the vicinity of your departing duty location until they are prepared to make the transition. Frequently this is seen when families attempt to coordinate with school start and end dates.
How is travel distance/time computed when traveling by Personally Owned Conveyance (POC) between duty stations?
The Defense Table of Official Distances (DTOD) is used to calculate the authorized mileage allowed for travel. Remember this distance is from your old duty station to your new duty station, not from home to home, or any other combination. The number of days you are entitled to for travel is calculated using 350 miles/day, after the first 50 miles of travel is considered, since at least 50 miles must be reached to establish authorizations to travel entitlements.
Am I eligible to receive Temporary Lodging Expense (TLE)?
Yes, TLE is designed to partially offset lodging and meal expenses when a member and/or dependents need to occupy temporary lodging in CONUS (Continental United States) in connection with a PCS. TLE reimbursement is computed based on the number of dependents relocating with the officer; however, the maximum amount allowable is $290 per day, not to exceed 10 total days at the old or new duty station vicinity when combined.
If the member is moving from CONUS to overseas, they can only receive up to five days TLE at the losing duty station. If the member is moving from Overseas to CONUS, they can receive up to 10 days TLE at the new CONUS duty station after arrival.
Why can't I receive Temporary Lodging Allowance (TLA) in CONUS?
TLA is only authorized for travel OCONUS, which means overseas, and can be paid up to 60 days (with an option to extend under some circumstances). TLA may be paid for temporary lodging and meal expenses after a uniformed member (and his/her family) arrive at a new overseas location, while awaiting housing. Up to 10 days of TLA can also be paid for temporary lodging expenses in the overseas location, prior to departure and transfer to a CONUS assignment.
If you are in need of assistance regarding matters of travel, transportation and shipment of household goods, please first contact your assigned shipping officer
. A list of shipping officers may be found at
http://dcp.psc.gov/CCMIS/Travel/shipoff.aspx
Additional inquiries can be made through the Corps' Travel Program Coordinator mailbox at
phstravel@hhs.gov
. We monitor this mailbox daily and work to prioritize matters in the queue in the order in which they were received. Please be patient while we attempt to respond as soon as possible.